LIFETIME LOVER OF THE LANDSCAPE
I deeply appreciate it when people express to me the joy my pictures have brought them. I feel very blessed that I live so close to such beauty.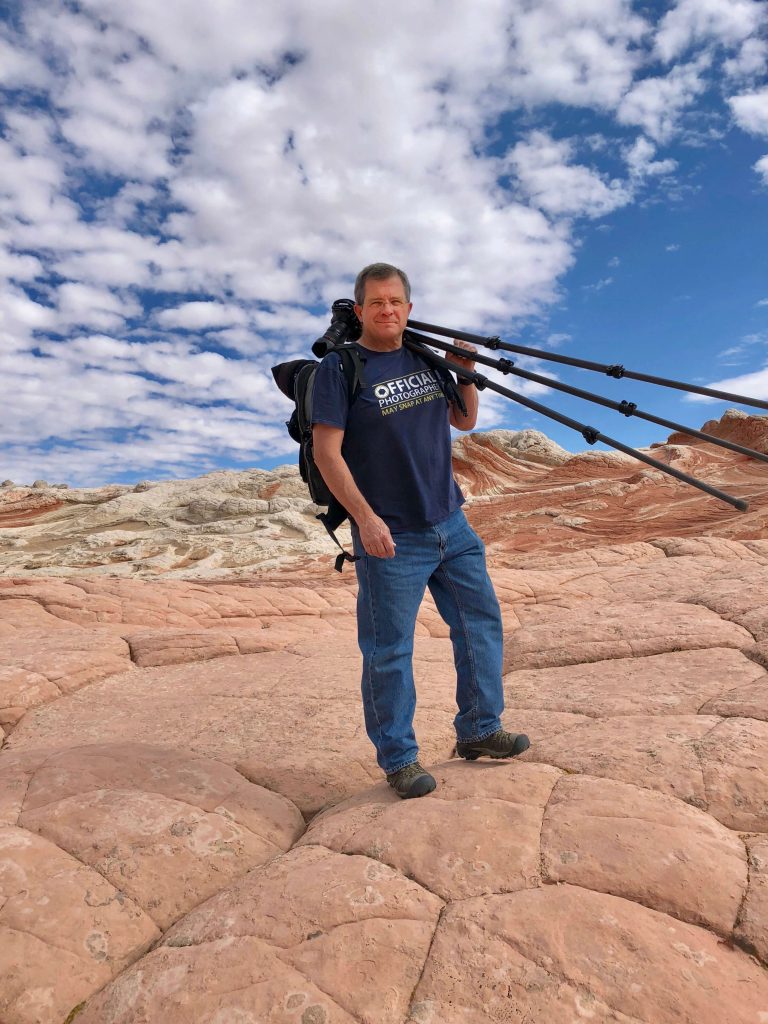 MATT RICH
Photographer, Husband, Father, Grandfather. Utah Native
REVIEWS
I own "Winter Trees." I love the black and white print. SO much going on, so many places to study, incredible depth of field, texture. I keep waiting for someone or something to walk out of the trees, trudging through the snow. You didn't hide anything in there that I have not caught yet have you? Thanks again, Did I say that I LOVE IT!
Ken Rook
We just put up the photos and they are gorgeous.  They "speak to us" and Stan and I just love them.  Thank you so much for sharing your talent with Stan and me.
Stan and Lauren Friedman
We purchased six of the 12x18 prints: Sunrise Bryce Canyon, Rainbow Vermillion Cliffs, The Gateway Virgin River Narrows Zion, Cascade Zion, Cape Royal Storm Grand Canyon and Mather Point Grand Canyon all matted in black. They look even better now that we are home than they did when we purchased them. Truly stunning.
Alan & Victoria Campbell
We purchased 11 different prints for our conference room, hallways, and offices. All of our visitors are mesmerized by the beauty of each one. I am continually amazed by Matt's abilities. We are so happy with our own little "art gallery", and hope to purchase more!
Kendra Mecham
When I was there a few days ago, I saw your amazing photographs and bought the two different 18" x 24" ones of Wotan's Throne at Cape Royal. They are gorgeous and I will enjoy looking at them in my home.
Richard Perry
Your lovely photo catches the extraordinary memories I have of both my childhood and one of the wonders of the world... Thank you!
Susan Kilmartin
We purchased a 30x45 Winter Watchman, and a 24x36 Subway, both plexi float mounted.  WE also purchased a 12x18 Cape Royal Sunrise matted in black.  We can't wait to get them on the wall, they are just as beautiful as we remembered.  They will be loved by all, thanks so much.
Skip & Emily Mountcastle
PURCHASE PRINTS
My ordering system is pretty simple, call me! My number is (435) 680 – 8788. You can look at the photos and see the pricing here on the site. Then, just call me and I'll take your order. I will do all I can to take care of you. If you want me to contact you, call me or email me at [email protected]. Thanks in advance for your business. CHECK PRICING